Design & Build
Buildtech Heritage of Essex has over forty years in Project Managing in the building sector.
Covering all types of projects with an aim to saving the client's money we have our own in house Surveyors and Consulting Engineers as required to draft plans and obtain Planning and Building regulations for you, just a phone call away.
Carrying out the following on the client's behalf;
Consultations with you and the Tradesmen have the required Insurance, Health & Safety requirements in place as the work commences and through to completion.
Attending meetings with Building Control and the Local Planning officer as required. Generally checking every 48 hours, the Tradesmen are progressing on schedule and the materials being used are the correct type and fit for the purpose intended.
Generally, dealing with the professional bodies on the client's behalf and advising on issues as they arise including checking the accounts submitted by the tradesmen.
Anticipated savings by using our Project Management System;
Savings on Materials -Trades -Labour – Scaffolding - Materials are supplied at trade cost, or you can provide them - Tradesmen and general labour are at special rates including Insurance, Travel & Equipment – All Scaffolding is provided at discounted rates.
The better way for Clients to improve their property - The intelligent way to build.
We have our own Associate Designers, Surveyors and Consulting Engineers.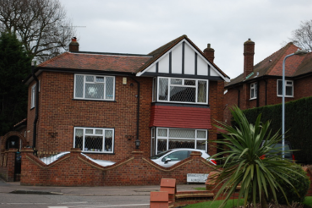 We have over 80 Tradesmen at our disposal
You can use your own Tradesmen if you wish
We will dovetail in the Tradesmen as required
You can supply your own Materials & equipment
If you're able you can assist with some of the works required!
We can just build the shell and you can finish it if you wish